Where Can I Trade-In My Car Near Surprise, Arizona?
Are you growing tired of your current vehicle? Maybe you feel as if you're stuck in a long car loan without any options. Did you know you can still trade in your vehicle at our dealership in Surprise, Arizona? You can still have a good portion of your loan remaining on your current vehicle. Our dealership can help make the process extremely simple. We find the value of your vehicle. We closely examine your car, truck, or SUV to see what it's worth. We provide you with a quote. You can use the trade-in value on the purchase of a new or used vehicle at our dealership.
You might wonder what happens if you still owe more than the quote we provide you with on your vehicle. We can roll over the extra loan amount into the new purchase. This gives you greater flexibility and allows you to get your next vehicle now instead of later. You shouldn't have to wait if you're excited about the opportunity to purchase now. You could have multiple reasons for needing a new vehicle. Your family might be growing. You could need more room or cargo space. You might need a vehicle with better fuel consumption. Maybe you just want something new and exciting. You spend a lot of time in your vehicle. You deserve to have something you cherish.
Our team is excellent at helping you find a vehicle that fits your needs. We can find out what specifications you truly want. Our friendly staff can help you explore a variety of makes and models. We're always here to help and provide the best in customer service.
How Much Is My Car Worth?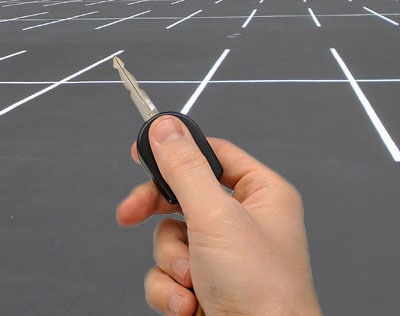 Maybe you aren't sure how much your vehicle is truly worth. It's hard to make an educated guess without solid resources. Our dealership has an online tool you can utilize to get a better idea. This allows you to get an approximate value. You don't have to visit the dealership to use our tool since it's online.
It's important to note the actual value may change based on several determining factors. Mileage, condition, and other variables will also be important once you arrive at the dealership for your actual quote.
What Can I Trade My Car In For?
The opportunities for a new car, truck, or SUV are endless at our dealership. Our inventory is constantly changing. We are always bringing in more new and used vehicles for our customers to browse. This means more options for our valuable customers. We want to earn your business from the moment you step on our showroom floor. This means we take great pride in customer service and helping you find your next dream vehicle. What will that vehicle be? It's different for every single individual. We know you work hard to earn your paycheck.
A new vehicle is important to you and your family. You're probably ready to trade-in because you aren't completely satisfied with your current vehicle. Our goal is to help you find something that fits your individual needs and lifestyle. You want and deserve a vehicle that also makes you happy with your buying decision.
You can visit our dealership today to get your trade-in value. You can test drive any of our vehicles to see which ones you are ready to fall in love with. Our team is anxious to meet you and help provide you with all of your automotive solutions.
Get an instant trade-in value on your current vehicle before you even set foot at our dealership. You can use the value calculated with this tool in your online Prequalification, or Finance Application.
Redeem your quote at our dealership and get cash or trade in today!