Benefits of Replacing the Windshield Wipers
The windshield wipers may not be the most important part of your vehicle, but they have an essential function. They determine how much visibility you have to the outside in harsh weather conditions. There are a few reasons to replace the windshield wipers.
New windshield wipers can prevent streaks from showing up on the glass to ensure you have a better view ahead. This can increase your level of safety and confidence while operating the vehicle.
Installing new windshield wipers will also prevent noises from forming when the current blades run down. It will also prevent damage that can occur due to old windshield wipers that are worn down and can scratch the glass.
How Often Should I Replace My Windshield Wipers?
Most experts recommend replacing the windshield wipers every six to 12 months. The timeframe can vary, depending on the climate of where you live. Warm climates where the sun is always out can cause the blades to wear down faster as the rubber material becomes harder. It also depends if you leave your car parked outside most days. Other factors influencing the lifespan of the wipers include how frequently the materials are cleaned and various environmental factors.
Some signs you need to replace the windshield wipers include if the wipers are making screeching noises as they move back and forth on the glass.
Certified Automotive Technicians

Our professional team is composed of experts that are qualified to work on all makes and models. They can easily replace the windshield wipers and provide a high level of care to your vehicle. Our team is exceptionally detailed and thorough to ensure your car has a longer lifespan.
Only Quality Automotive Parts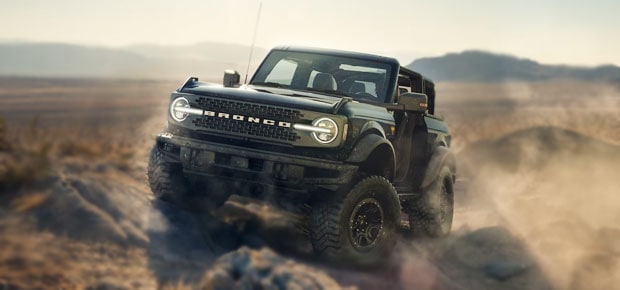 Our dealership only uses quality OEM (original equipment manufacturer) parts when replacing windshield wipers on various makes and models. OEM parts are known to be more efficient and can have better performance compared to aftermarket parts. They can also fit with the other parts of the car better and don't suffer from as much wear and tear as aftermarket parts to ensure you can go longer until your next maintenance or repair appointment.
Contact our dealership today to speak to our friendly team and schedule to have your windshield wipers replaced. We'll work hard to answer your questions and help improve the quality of your vehicle when you reach out for our services.
Hours
Monday

8am-9pm

Tuesday

8am-9pm

Wednesday

8am-9pm

Thursday

8am-9pm

Friday

8am-9pm

Saturday

8am-9pm

Sunday

9am-8pm