Benefits of Replacing Your Cabin Air Filter
The cabin air filter is an essential part of your vehicle and traps pollutants and dirt that attempt to enter your cabin from the outside as the car operates. The filter can also trap smells and odors that attempt to enter your vehicle to ensure you remain comfortable driving around each day, whether you drive past a skunk or a landfill.
Replacing the filter can help you breathe easier and suffer from fewer allergies, especially during the spring season. You also don't have to worry about leaves or bugs finding their way into your vehicle at any time. The air filter will help maintain clean air in the cabin, improving and protecting your health.
How Often Should I Replace My Cabin Air Filter?
Most cabin air filters need to be replaced in February to ensure you can prepare for the spring season when more pollen is present in the air. The item needs to be replaced every 12,000 for most makes and models. If you spend a lot of time traveling on unpaved roads or live in an area where a lot of pollution is present, it can be replaced every 5,000 miles.
Some of the signs you need a new cabin air filter are less air circulation in the vehicle and less heating and air conditioning performance. This can start to affect your level of comfort. You may also notice a musty smell in the car every time you use the air conditioner or heater. It's also common to hear a whistling noise coming from the cabin air intake ducting.
Certified Automotive Technicians

You can leave this type of service to our certified automotive technicians who have a high level of experience in the industry. They'll treat your car as if it's their own and are qualified to work on all makes and models when replacing the cabin air filter.
Only Quality Automotive Parts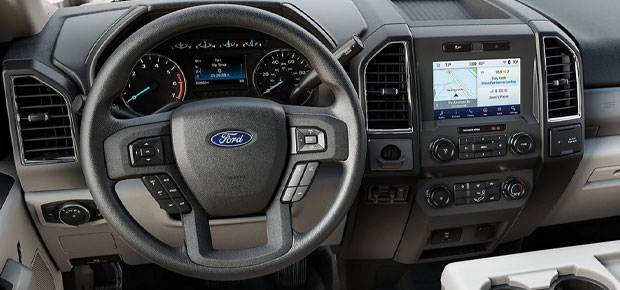 When you schedule an appointment at a dealership to have the filter replaced, only OEM or original equipment manufacturer parts are installed. These parts are more solid and reliable than aftermarket parts to ensure they work better in your vehicle.
You can reach out to our team today to schedule an appointment to have your new air filter installed to ensure you can breathe easily while getting around each day. Our technicians are happy to assist and can answer your questions.
Hours
Monday

8am-9pm

Tuesday

8am-9pm

Wednesday

8am-9pm

Thursday

8am-9pm

Friday

8am-9pm

Saturday

8am-9pm

Sunday

9am-8pm