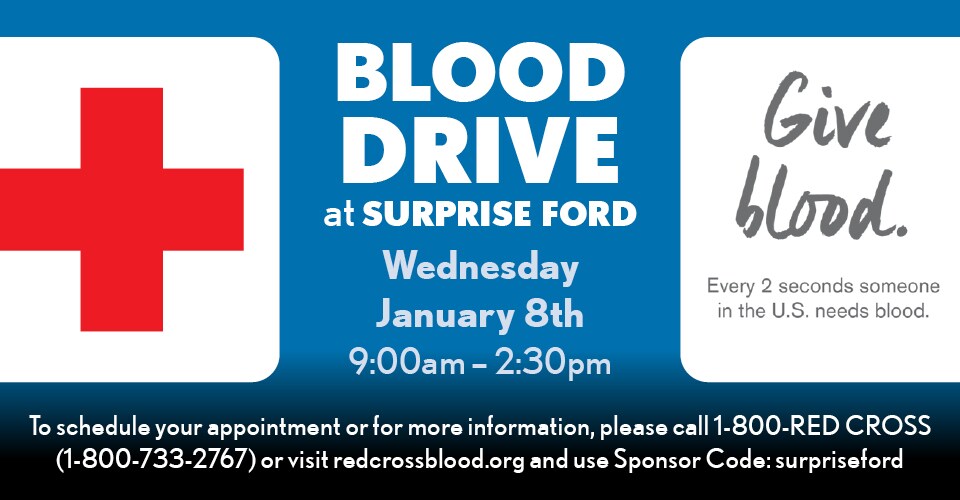 Join us on Wednesday, January 8th for our annual Surprise Ford Blood Drive.  We are in an emergency need for blood right now.  Blood is going out far faster than it is coming in and this can have an immediate impact on patient care.  This need is constant.  Every 2 seconds...someone in the U.S. needs blood.  Blood can safely be donated every 56 days and Power Reds can be donated every 112 days.  When you donate you can feel good knowing that by donated through the Red Cross you may be helping patients not only in our community but also family and friends across the nation.
We want to encourage you to schedule an appointment rather than just "walk-in".  This will help with donor flow and make sure everyone has a chance to donate.  You can schedule several ways:
1.       Call and schedule your appointment by calling 800-RED-CROSS
2.       Click here to schedule your appointment online.
3.       Visit
www.redcrossblood.org
 and use the sponsor code:  surpriseford (all one word, lower case) or search by zip code to find our drive
Reminder...bring a government ID and hydrate the day before and the morning of your appointment and eat a healthy meal.