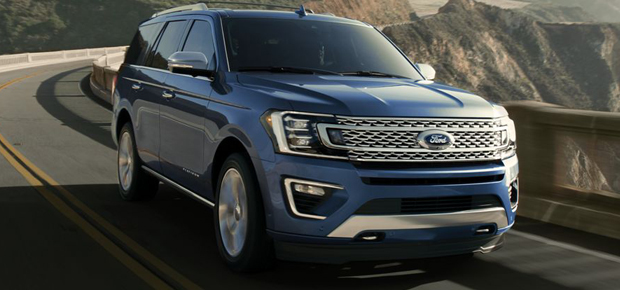 Welcome! We are pleased to see that you are revved up about celebrating your end-of-lease options. And we're happy to announce that the flexibility of your lease makes it easy to choose either of the 3 options detailed below. The first step in this process is stopping by our dealership to make one last inspection. Then, the choice is yours!
Lease a Brand-New Ford
Depending on the length of your lease, the features or styling of your current ride may feel a little dated. If this is the case, choosing any of our brand-new Ford models for a new lease may be the right fit for your lifestyle. And what a time to buy. Ford has updated its models across the board with the best EcoBoost® engine tuning possible and has integrated a suite of innovative safety tools.
Automatic high beam adaptation, adaptive cruise control, rain-sensing windshield wipers, and blind-spot detection alerts are just a few of the upgrades now available. The Ford SYNC system is now more compatible than ever and provides you with lots of options when it comes to SmartPhones: Bluetooth, Apple CarPlay, Android Auto, and more.
You can even switch over to an SUV or car if your needs change or your family grows. Is the cab too small in your F-150? Why not upgrade to a super cab? Click the button below to start the adventure by browsing the features of the current models.
Extend Your Current Lease with a Renewal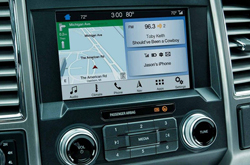 One of the best advantages of a lease is being able to decide exactly how long you want to keep a vehicle. A lease wouldn't feel quite right if you couldn't keep your current ride a few years longer. If you don't see any major changes in the new stock and you've kept your vehicle in remarkably good condition, a renewal may provide the best overall value. You can wait until a new generation of features come out while locking in your lease at a lower rate. Since you've already passed the period of extreme depreciation, it only gets softer on the wallet from here.
Take it All the Way
If you want the best value for your money, purchasing your leased vehicle outright can save you a lot when the monthly financing payments end. Now that you know the value of your vehicle, it is worth keeping it. Although taking a lease protected you from winding up with a lemon, there is little else to worry about. Stop by our dealership for an inspection, and we can work out a deal on the final price.