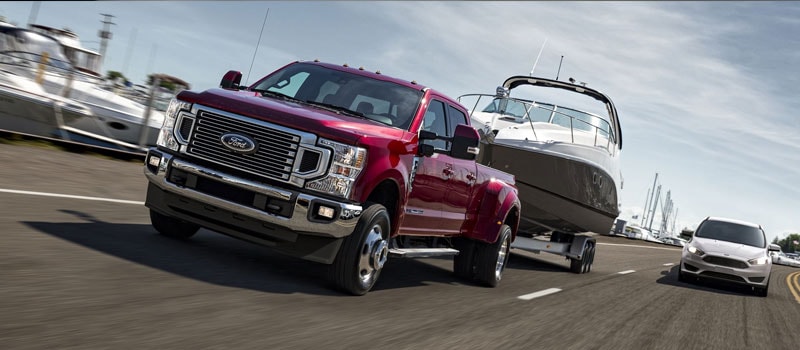 The World's Largest V8 Engines
Ford F-Series Super Duty pickup trucks will be rolling out their 2020 models this fall with one of the world's largest V8 engines which will increase many of the F-Series capabilities. To further sweeten the deal, these engines can be converted to run on natural gas, unlike previous strictly-diesel models which can save a lot of money at the pump.
About the Ford F-Series Trucks
The 2020 Ford F-Series will feature a 7.3L gas-powered V8 engine which puts out 430 horsepower and torque of 475 pound-feet. The new engines are produced in Winston, Ontario in Canada, and they have gone through rigorous testing with hundreds of pre-production models to ensure quality.
The new gas-powered V8 engines are said to further push the hauling and towing capabilities of the Ford F-Series of trucks. Although they may sound like they are the same, towing and hauling are two different matters. Towing is what you pull behind the vehicle on a trailer, etc, while hauling is what you load onto the back of the truck itself. The exact specs aren't expected to be released until closer to their fall debut, but Ford is confident that F-Series drivers will not be disappointed.>
Furthermore, being powered on natural gas will save F-Series drivers money on fuel fill-ups compared to having to use strictly diesel fuel. To find out more about the 2020 Ford F-Series and the new gas-powered V8 engine upgrade, we would like to invite you to contact us or come and see us here at Surprise Ford today.