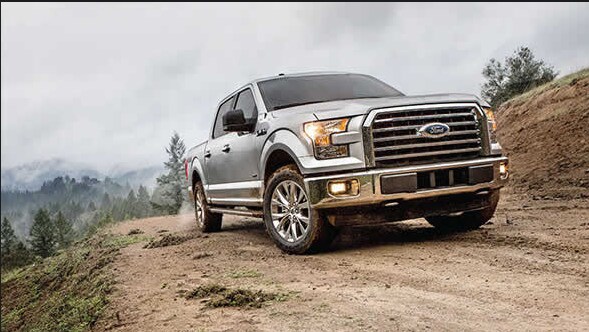 The Ford F-Series has just been chosen as the official truck of the National Football League. This is a very exciting honor that showcases exactly why Ford continues to be one of the most popular truck brands in America, bringing drivers a vehicle that is, like football, quintessentially American.
"Just like our fans and players, Ford trucks and the NFL are always working to reach the next level through hard work, grit and commitment, which makes this partnership a natural fit," says Renie Anderson, NFL senior vice president, sponsorship and partnership management. "We're proud to be partnering with such a legendary American brand and look forward to helping Ford trucks become synonymous with the country's most popular sports league."
The F-Series, which includes the bestselling Ford F-150, offers exceptional power and capability that truck shoppers around the Phoenix area are looking for. At Surprise Ford, we house a full stock of Ford trucks in the Valley, offering families and business owners a terrific selection of hard-working haulers they will be proud to own.
To see more about the Ford F-Series and its new role as the official truck of the NFL, be sure to look out for the truck Monday nights this fall. Also, be sure to visit the NFL's website here to see how the F-Series will be used during football season this year.