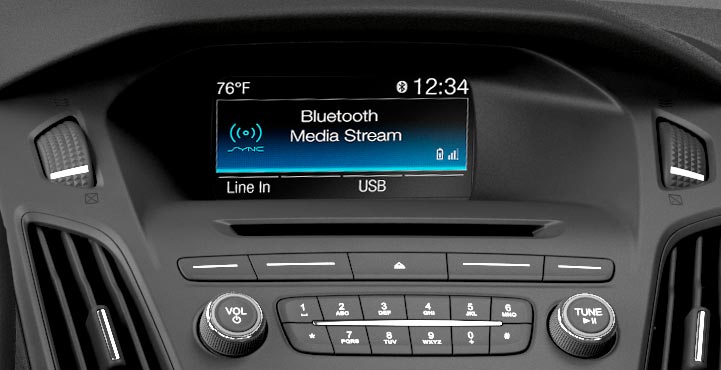 One of the most fun parts of owning a new Ford car or SUV is the vehicle's exciting technology. A very popular piece of technology in new Ford cars is the Ford SYNC system that allows you to experience apps like Apple CarPlay via your Ford's infotainment system.
Below is a step-by-step guide on your to pair your phone with your car's SYNC system so that you can take full advantage of the terrific bit of convenience technology.
Is My Phone Compatible with SYNC?
This is a very important step, as only phones that are compatible with SYNC technology will be able to be paired with the system. You can find out if your phone is compatible with your specific car model and SYNC system here.
Turn On Your Phone, SYNC System and Vehicle
All three systems must be on for the pairing to work.
Enable Bluetooth on Your Smartphone
This will ensure that the SYNC system will find and recognize your device.
On Vehicle Display Screen, Select the "Phone" Button
You should see the "Please add a phone" prompt > Press Add.
SYNC will then prompt you to "Search for SYNC on your device and select SYNC once it is found."
You can find SYNC on your phone via your device's Bluetooth menu.
Confirm That Both PIN Numbers Match
A six-digit PIN number will appear on both the vehicle display screen and your phone. Make sure both are the same before continuing on.
Put the PIN into your phone should it not automatically appear.
You're Now Connected!
TIP: By activating the "Automatic Phonebook Download" feature, SYNC will automatically update with your most recent contacts and call history.