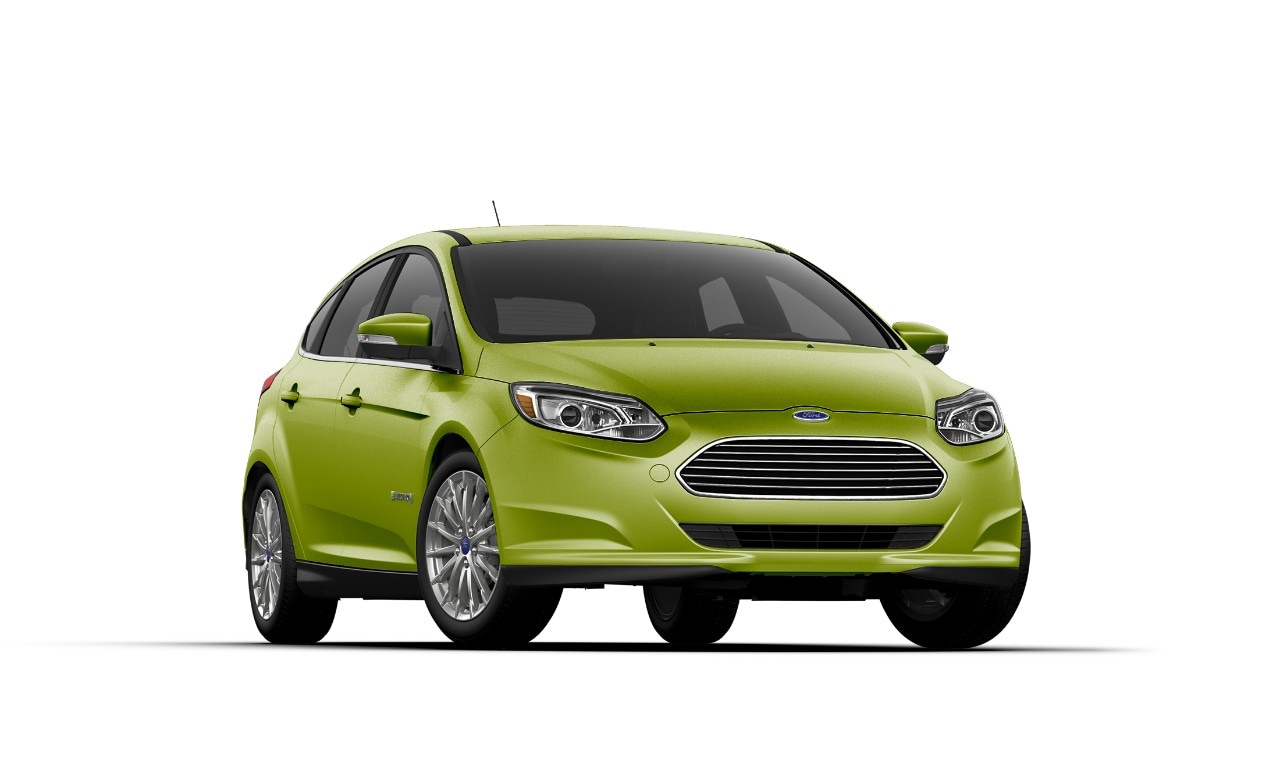 Finding the perfect new green car is easy with the 2018 Ford Focus Electric, especially now that the sedan is getting a brand-new color: Outrageous Green Metallic.
Inspired by nature, this new color should be a hit with folks who want a fun and spunky new car that offers top-notch power, efficiency and technology.
"Outrageous Green Metallic is a unique shade, symbolizing modern renewal and a reconnection with nature, then finished with a special tinted clear coat to give the color depth and vibrancy," says Barb Whalen, Ford color and materials design manager.
Ford looks to Whalen's team to predict possible color trends two to three years into the future, and this new "Outrageous Green Metallic" has been given the thumbs up from the color experts at Pantone, which named "Greenery" as their 2017 Color of the Year.
A Leading Electric Sedan
The current incarnation of the Focus Electric offers driver up to 115 miles of all-electric driving range, as well as an all-new DC fast-charge system, which can add up to 75 miles of driving range in as little as 30 minutes.
Stop by Surprise Ford today to find out more about the Ford Focus Electric, and to find out when you'll be able to pre-order your very own Outrageous Green Metallic model once the 2018 models arrive at our Ford dealership in Surprise later this year!