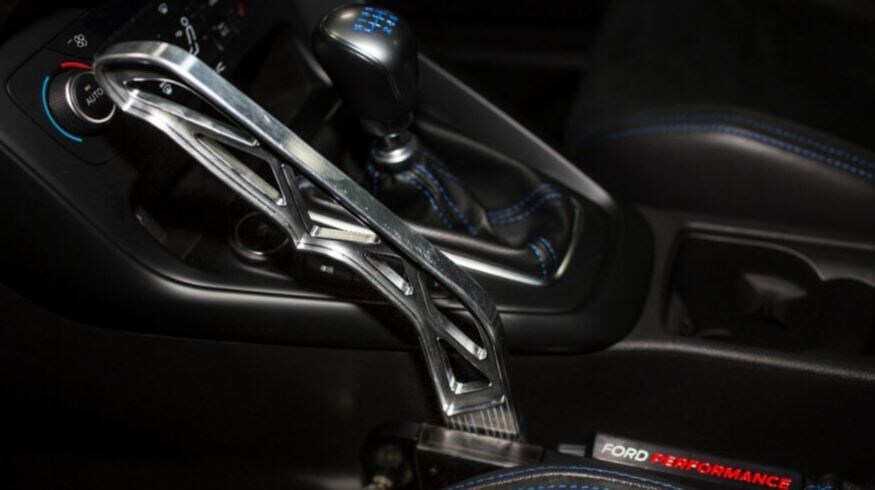 Ford has rolled out the all-new Ford Performance Drift Stick, the first-ever electronic handbrake that has been specifically designed for the new Ford Focus RS.
The aluminum lever sits between the driver's seat and the manual transmission, which employs the Ford Performance all-wheel-drive configuration that works together with the car's antilock brakes. Together, the systems are able to open up the rear-drive clutches to invoke drift just by pulling the lever. Clutch-free drift turns that are indicative of an authentic rally car are the results of this new technology.
About Ford Performance
Since 2014, Ford Performance has been developing one-of-a-kind parts for its high-powered performance vehicles. Ford engineers spent countless hours working on the new rally-inspired handbrake designed for the Focus RS. The team quickly discovered how much the new technology enhanced the overall driving experience, and so the handbrake came into play. Rally driver Ken Block gave his final stamp of approval for the Ford Performance Drift Stick. Known for being a staunch supporter of the technology, he iterated the importance of making the handbrake accessible for daily drivers.
"I think it's really cool that Ford Performance is offering customers a way to create large-angle drifts in the Focus RS. Obviously it's something that I'm really passionate about having been a part of the development of the production vehicle, so it's exciting to see it come to life," said Ken Block. "It definitely makes the car even more fun to drive."