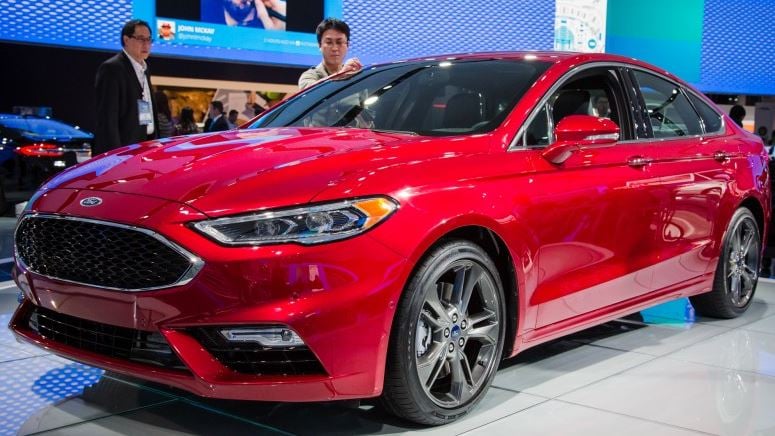 The 2017 Ford Fusion V6 Sport makes pothole problems a thing of the past with its advanced computer-controlled shock absorber system. This ground-breaking technology reduces that uncomfortable jarring feel when your car's wheels drive over potholes. Not only does it offer a smoother ride, but it also helps protect your vehicle from costly pothole damage.
"Our new pothole mitigation technology works by actually detecting potholes and 'catching' the car's wheel before it has a chance to droop all the way into the pothole," said Jason Michener, Ford Engineering Expert.
Here's how Ford pothole technology works: When the edge of a pothole is detected, the vehicle's computer adjusts the dampers to their stiffest settings so the wheel doesn't fall as far into the pothole.
A sporty and well-equipped ride, the 2017 Ford Fusion is just what you've been looking for. Check out our online inventory of brand-new Fusions and find the one that's right for you. When you're done, stop by Surprise Ford and take it for a test drive!